Welcome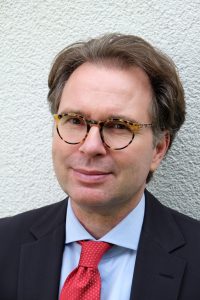 Welcome to the homepage of Bernd W. Wirtz. Here you can find some information of the background of Prof. Dr. Bernd W. Wirtz (see Curriculum Vitae) and his research (see Publications). Moreover, you can have a look at the current publications of Bernd W. Wirtz and some comments on his books by leading practitioners. Furthermore, you have the possibility to download books, selected extracts and lecture material (see Download).
Enjoy and thank you for visiting!
Current Publications
Business Model Management – Design, Process, Instruments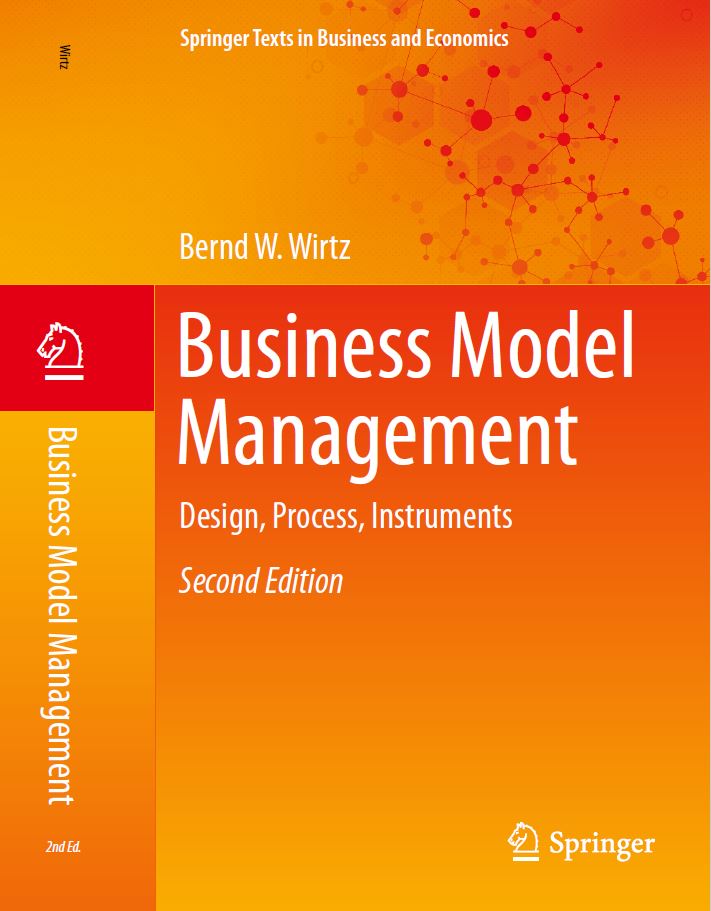 "How are business models purposeful designed and structured? How can the models be implemented professionally and managed successfully and sustainably? In what ways can existing business models be adapted to the constantly changing conditions? In this clearly structured reference work, Bernd W. Wirtz gives an answer to all these issues and provides the reader with helpful guidance. Although, 'Business Model Management' is first and foremost a scientific reference book, which comprehensively addresses the theory of business models, with his book Bernd W. Wirtz also turns to practitioners. Not least, the many clearly analyzed case studies of companies in different industries contribute to this practical relevance. My conclusion: 'Business Model Management' is an informative and worthwhile read, both for students of business administration as a textbook as well as for experienced strategists and decision makers in the company as a fact-rich, practical compendium."
Matthias Müller, Chief Executive Officer Porsche AG (2010-2015), Chief Executive Officer (2015-2018) Volkswagen AG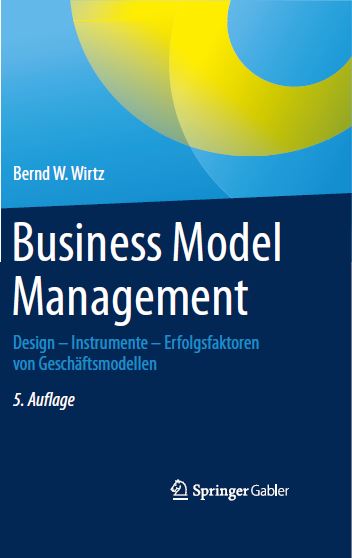 "In dynamic and complex markets a well thought out business model can be a critical factor for the success of a company. Bernd Wirtz vividly conveys how business models can be employed for strategic competition and success analysis. He structures and explains the major theoretical approaches in the literature and practical solutions in an easy and understandable way. Numerous examples from business practice highlight the importance of business models in the context of strategic management. The book has the potential to become a benchmark on the topic business models in the German-speaking world."
Hermann-Josef Lamberti, Member of the Board Deutsche Bank AG 1999-2012/ Member of the Board of Directors, Airbus Group
"The business environment has become increasingly complex. Due to changing conditions, the executive board of a company is confronted with growing challenges and increasing uncertainty. Thus, a holistic understanding of the corporate production and performance systems is becoming more and more important. At this point, Bernd W. Wirtz introduces and presents the concept of the structured discussion of the own business model. Business models present operational service processes in aggregated form. This holistic approach channels the attention of management, supports a sound understanding of relationships and facilitates the adaption of the business to changing conditions. The management of business models is thus an integrated management concept. Through the conceptual presentation of complex issues the author makes a valuable contribution to the current literature. In particular, the referenced case studies from various industries make the book clear and very applicable to practice."
Dr. Lothar Steinebach, Member of the Board, Henkel AG 2007-2012/ Supervisory Board, ThyssenKrupp AG
Media Management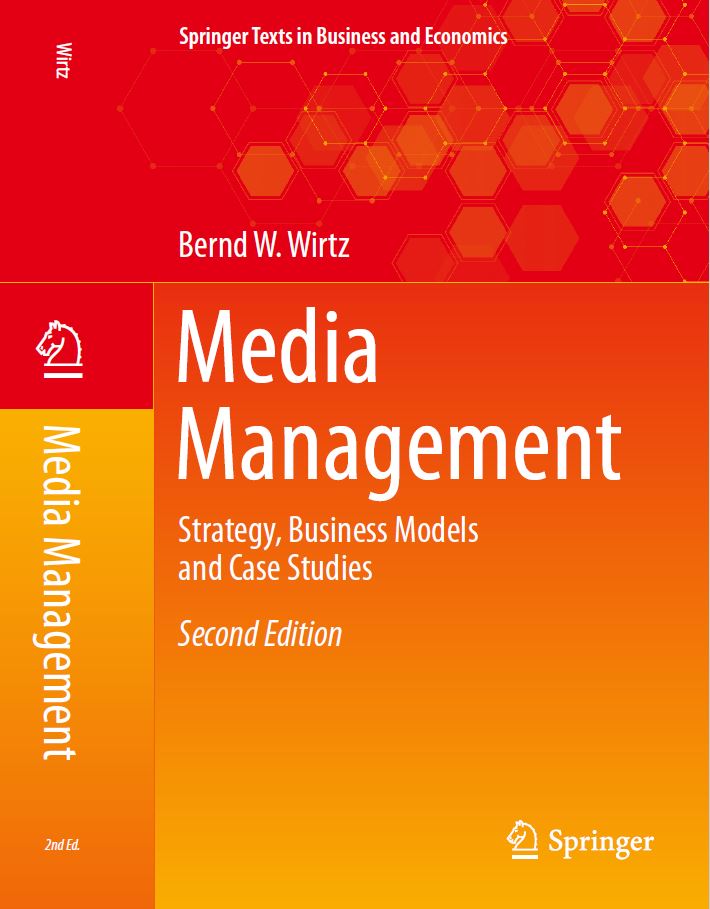 "Digitalization significantly changes the media. To cope with this change and to exploit new market opportunities is a major challenge for media corporations. Bernd Wirtz provides a valuable guideline for this new world, combining theory, facts, and practice."
Dr. Hubert Burda, German publisher and Managing Corporate Partner of Hubert Burda Media Holding KG
"The media business is subject to substantial change while differences between distinctive media areas are fading away. This is due to technical innovation in areas like transmittance of content, bearer of content and recording devices but also due to new formats, trends and constant change of consumer behavior." The textbook "Media and Internet Management" stays abreast of changes and covers this topic on a well-founded and comprehensive basis. It makes a valuable contribution to theory and practice in media management and is highly recommendable to media managers."
Christoph Mohn, Chairman of the Supervisory Board, Bertelsmann AG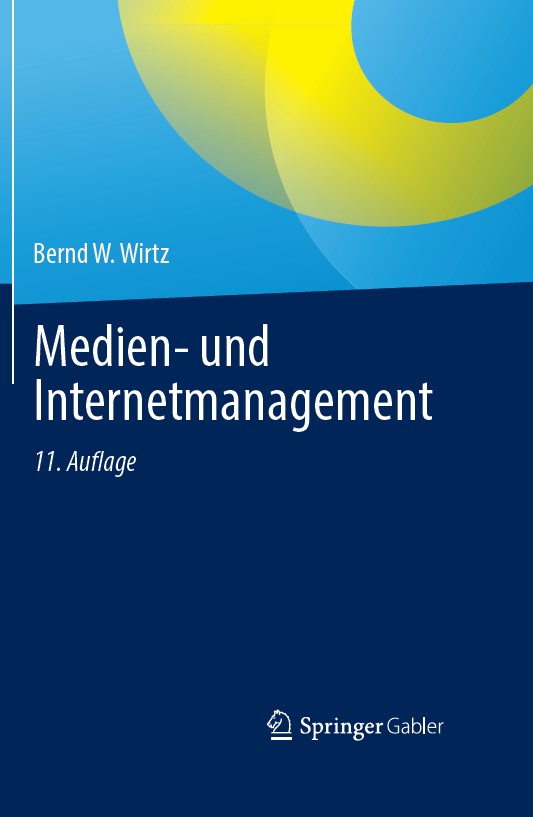 "The world of media is full of challenges and dynamic conditions for its field. The dynamic of this market is accelerated even more by new digital technologies and ongoing globalization. This book "Medien- und Internetmanagement" is an absolute "must have" for everyone who wants to know more about the basics, conditions and requirements of modern media management.The analytical clearness and structure make this publication highly relevant for students, but also for managers."
Urs Rohner, Chairman of the Board of Directors, Credit Suisse Group AG
"Media Management is a textbook, but a very welcome newcomer for students and teachers as it fills a market gap for good educational material in this rapidly evolving field. It is concise, simple (but not simplistic), and contains a contemporary overview of concepts and tools for media managers. "
Prof. Dr. Bozena I. Mierzejewska, Editor of The International Journal on Media Management, Fordham University, New York
"Summed up, with his second edition Wirtz managed to strengthen the outstanding position of his publication "Medien- und Internetmanagement". His textbook shines because of its content, analytical clearness and the high relevance for business practice without losing its academic background. With the second edition this book has established its position in the field of media business as the leading standard reference book in Germany. It is suitable for business students, lectures as well as managers who can gain magnificent information from it."
Prof. Dr. Wolfgang Fritz, Director of the Institute of Marketing, Braunschweig University of Technology, Germany; Honorary Professor at the Institute of Business Administration, University of Vienna, Austria.
Electronic Business /
Digital Business and Electronic Commerce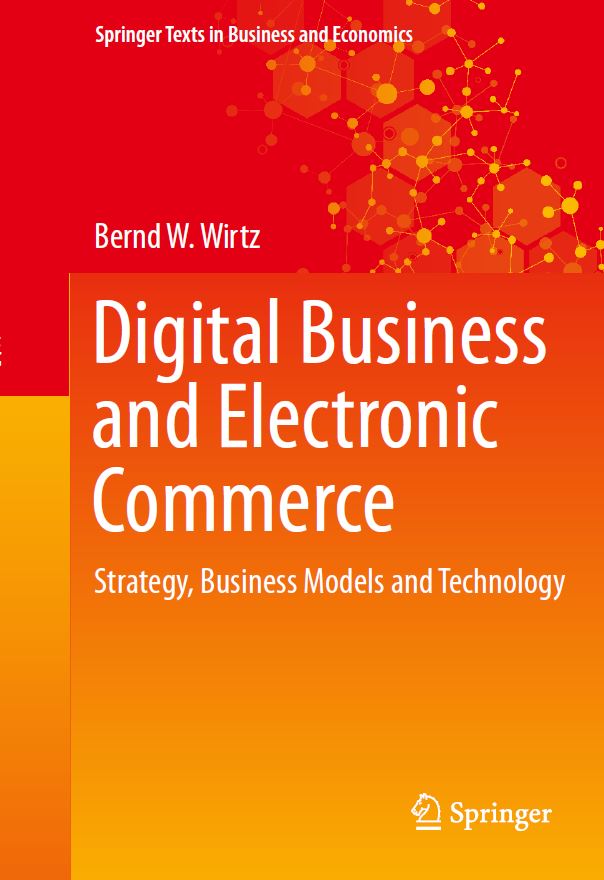 "This book is a "must have" for any senior executive who is serious about competing in the New Economy. This book is not about fads, hype, or buzz. Rather it provides compelling new-to-the-world concepts and frameworks that will stand the test of time. It will prove to be a standard reference text for the field in the years to come"
Professor Bernard J. Jaworski, Peter F. Drucker Chair in Management, Claremont Graduate University
"In his book Electronic Business, Bernd Wirtz addresses the anatomy of business enterprise as business becomes e-business. Moving from value chain to supply chain, from supplier relationships to customer interfaces, Wirtz thoughtfully analyses the impacts of digital technology on business as we know it. His analytic tour de force is a comprehensive account of how e-business differs from, and is complementary to, traditional business. Based on powerful insights targeting theorists and practitioners alike, Wirtz's volume is destined to become the bible for e-commerce strategists who thrive on rigor and depth.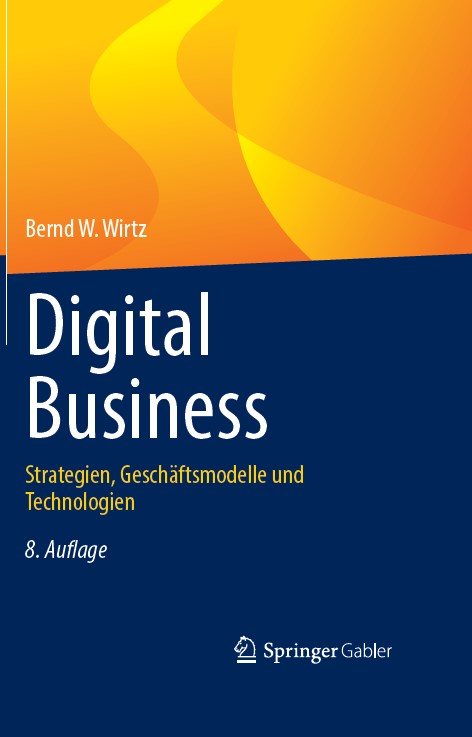 Cutting through the hype that has swept the world of e-business in recent years, Wirtz puts the raft of e-commerce trade books to shame. For anyone who wants to understand the reality of e-business, this is the real thing."
Professor Jeffrey F. Rayport, Harvard Business School Professor of the year 1997-2000, Founder of Marketspace LLC/Unit of Monitor Group
Mergers & Acquisitions Management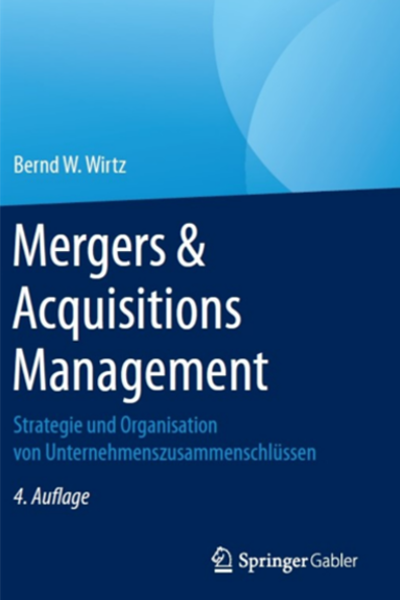 "We quickly say M&A though in reality it concerns highly complex projects with sustainable impacts to the company success. In his book 'M&A Management' Bernd W. Wirtz took due account of this complexity and examines the most important aspects of theory and practice. Being clearly structured allows using this book as a textbook as well as for quick and specific research. Briefly: literature which presents profound and highly relevant business knowledge."
Dr. Michael Frenzel, Chief Executive Officer TUI AG (1994-2013), Member of the Board of Directors Volkswagen AG (2001-2012)
"Bernd Wirtz' book "M&A Management" represents an excellent introduction plus specialization into the topics of Mergers & Acquisitions. The integrated perspective provides the reader a differentiating, descriptive und practical representation of the entire M&A process. Therefore, this book is especially recommendable for students as well as for practical persons and college lecturers."
Dr. Rainer Hillebrand, Deputy Executive Board Chairman of Otto Group, Managing Board of the Group Group strategy, E-Commerce, Business Intelligence
"M&A defines our lives. After the megalomania in the past, now super frustration? Rover, Chrysler and still no peace? With his book 'Mergers & Acquisitions Management' Bernd W. Wirtz resets the pattern. The theoretical overview is outstanding. Highly implementation-oriented. Especially the chapter "Post Merger Integrationsmanagement" is convincing by its practical applicability. A highly recommendable book.
Udo Klein-Bölting, Managing Partner & COE, Batten & Company, 1999-2018
Direct Marketing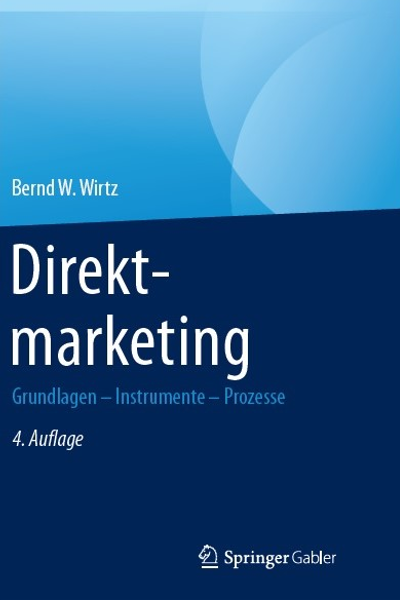 "Bernd W. Wirtz' latest work gives an extensive and easily comprehensible insight into the complex area of direct marketing. The author succeeded in ensuring a good mixture of theoretical funding and a high practical relevance. Because of the clear structure and the wide range of topics covered, this book is not only very useful for students but also for practical persons."
Dr. Rüdiger Grube, CEO Deutsche Bahn AG 2009-2017, Member of the Board Daimler AG 2001-2009
"At a time when mega trends like individualisation and networking changes the behaviour of everyone, directmarketing gained a new significance. Bernd W. Wirtz examines these subjects scientifically sound and systematic but at the same time practically and application-orientated. Besides the students as one target group, this book can also be involved in management practice."
Bernhard Maier, Member of the Board Porsche AG 2010-2015

Multi-Channel-Marketing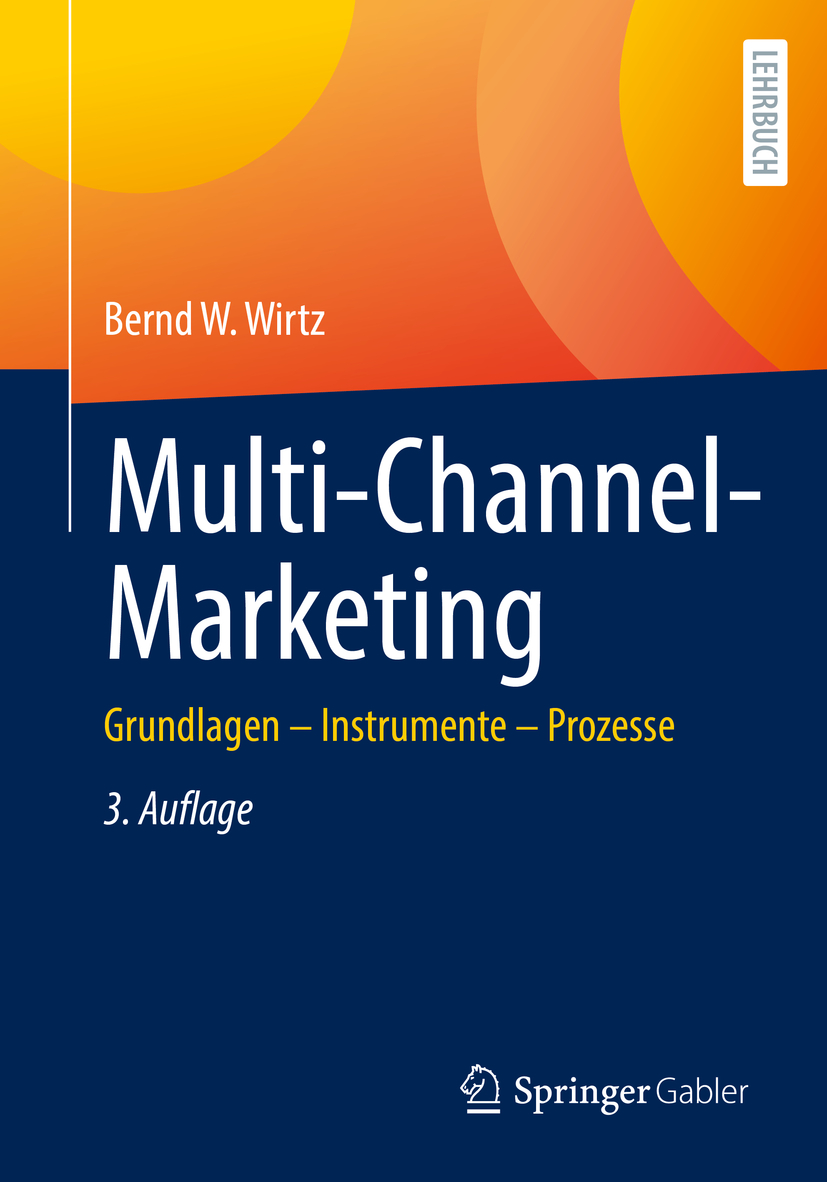 "Multi-Channel-Marketing is with increasing frequency a key success factor for companies in competition for customers. Bernd Wirtz' textbook provides a clearly patterned, incorporated and theoretically funded overview for this purpose. The author excellently succeeded in illustrating in a descriptive way the considerable complexity and breadth of applicability and contemporaneously establishing a high practical relevance."
Dr. Rainer Hillebrand, Deputy Executive Board Chairman of Otto Group, Managing Board of the Group Group strategy, E-Commerce, Business Intelligence
"Wirtz examines the whole path down from theoretical basic knowledge of Multi-Channel-Marketing right up to the practical realization. This book is a needed approach which is at the same time a reference book for specific issues. 'The Wirtz' is essential for everyone who is concerned with this highly topical subject in his studies or in practice already."
Dr. Arno Mahlert, Chief Executive Officer Tchibo Holding AG (2004-2009), Member of the Board of Directors Peek&Cloppenburg KG and maxingvest AG